Griffin Emblem a brand of tomorrow supported by crowfunding - analysis of the phenomenon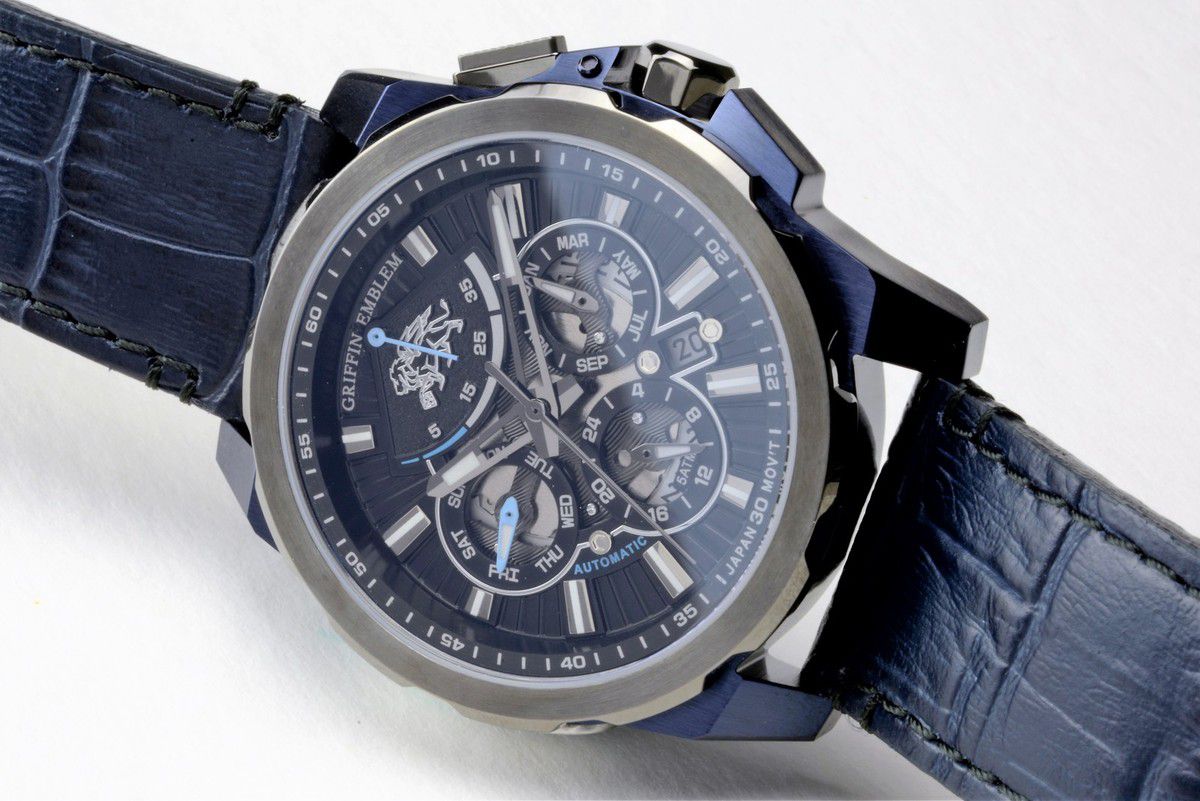 We are definitely living in a strange epoch when the codes of communication and commerce are gradually transformed to adapt to immediacy and close exchanges. Watchmaking does not escape this rule, to the point of wondering if everything will not finally sell through social networks and participatory crowfunding. We had begun to glimpse this revolution with massive sale on the Web, but as for the print press that has not disappeared with the advent of info via the Internet. Everything remains to be written!

With regard to crowfunding, it was probably the ease of dissemination through the electronic channel that opened up a royal road to it. It is a means so adapted to propose new ideas, small projects that asked before pushing a thousand doors! Does the offer create the need or is it the desire that generates the offer? Everyone could start and propose a hundred and one ideas to improve our comfort or meet the cravings. But two phenomena regulate the principle: The absolute requirement of quality and reliability of purchasers as well as the necessary locking of the proposal of the designers.

We arrive (and particularly in watchmaking) to propose a product that is as perfect as possible ... which is obviously illustrated by proposals for new models of watches, sometimes innovative, other times simply well thought out, to avoid the cost of the traditional methods of industrial production. Only a small number of parts will be sold and only if the equilibrium quota is reached! There is no question of missing out on the project. No one wants to work for nothing, nobody wants to invest at a loss.
There are almost 10 watches per month on Indiegogo or Kickstarter (to speak of the best known) ... and even though the need for watches may not be as important for consumers, as for collectors, rare are the failures in this area.

We cannot talk about each of these projects on MBA, they are not only global, but affect all genres; However, the most relevant to all public will be relayed from time to time not only to increase the offer but also to show that we must now rely on this phenomenon.

Griffin Emblem has already experienced three times the adventure to the delight of lovers of fine watchmaking. His creations have been particularly appreciated and made available at competitive prices for ultimate quality.
I was seduced by their new project and although I do not usually present several articles for the same brand, it is necessary to consider this phenomenon of crowfunding in the way to process the information. It is possible that some projects may be limited in time, or that a model of a brand will use this means to finance a new timepiece, but some are hoping to perpetuate their original idea. Everything is on the table today!
We hope, as the creators of the brand we are talking about here, that this fourth campaign will definitely establish the reputation of Griffin Emblem!

The choice of caliber is so important that sometimes the whole project flows from there. The brands that show up on these specialized platforms choose them carefully. These are most often Seiko or Miyota mechanisms that offer the best value for money. All the rest will be the object of attentive care to harmonize the whole, without omitting the necessary points related to the logistics and the commercial quality of the distribution.

In his fourth project, Griffin Emblem did not more than the previous three times, omitted these details.

Here we are before this offer:

Automatic Movement Miyota 9100
Skeleton presentation
Reserve of walking, about 40hrs
Dator (calendar day month)
Sapphire crystal
Serial number engraved on the back
Always the small customizable metal plate with its message
An optional folding buckle (a novelty!)
Zirconium Swarovski blue on the dial
Always in 42mm
5 Year Warranty

https://www.kickstarter.com/projects/griffinemblem/griffin-emblem-high-quality-skeleton-automatic-wat

Two basic models of the Early Bird and the Super Early Bird in option A and B that vary from a rather classic dial to a multi-count dial. The whole worked, sometimes with several colors and rear view on the movement.
With the possibility of engraving on a screwed side plate, the message of your choice.
Go ahead; it remains less than 40 days to choose your ultra customized watch for 309 to 379 euros depending on the model! ... and you will be delivered in October 2017.
Article en Français ici : Griffin Emblem, 4ème participation en financement participatif